Meet Daybreak's Governing Board Members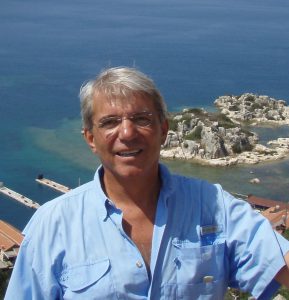 Carl Griffin, President
Carl became president of Daybreak's Governing Board in 2014. Previously, he worked as a Marketing and Leasing Manager for International Business Machines (IBM). He is now retired. 
"As president of the Board of Directors, I know Daybreak is a way out of the dangerous environment of drugs and alcohol," says Carl. "Daybreak provides our local children and young adults who struggle with addiction a safe, healthy place in which to learn how to cope with life's struggles and to explore opportunities."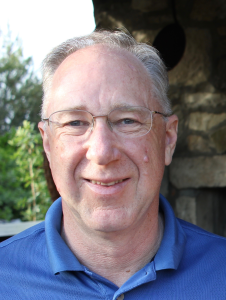 Tom Skoro, Vice President
Tom is the senior vice president and district manager for Kiewit Infrastructure West Co. He joined the Governing Board in 2012.
"After being invited to join the Daybreak Board of Directors, I said yes, because I believe in the mission of helping kids with addiction and I like that we treat everybody who comes to us for help regardless of their ability to pay," says Tom.
Now retired after 32 years with Kiewit, Tom's experience in the construction industry as a manager and executive helped him take on the role of project manager for Daybreak's expansion effort in Southwest Washington. He has also served on the boards of other area nonprofits.
"I have friends and family members with drug and alcohol addiction issues. Because of that, addiction recovery is a personal issue to me," says Tom. "I want our clients to know there is another way to live. That there is hope and there is opportunity. Sobriety takes effort, but the payoff is lifelong."
Sally Williams, Secretary
Sally Williams is a physician specializing in infectious diseases at the Vancouver Clinic. After seeing first-hand the relationship between addiction and diseases like hepatitis C and staph infections, she felt a calling to lend her expertise to Daybreak Youth Services, and joined the Governing Board in 2016.
Sally earned her medical degree from the University of Cincinnati College of Medicine in 1990. She then served her residency in Internal Medicine and fellowship in Infectious Disease at Oregon Health & Science University in Portland. She joined The Vancouver Clinic in 1997.
Sally believes that health care is a partnership between herself and her patients and says she enjoys working with people to improve their health status and well-being.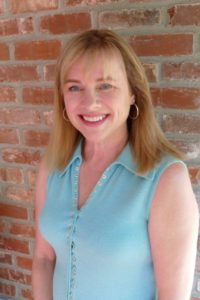 Patty Keller
Patty joined the Daybreak Governing Board in 2017. She worked as an accountant before joining the Vancouver School District as a liaison between the Vocational Education Department and the local business community. She developed partnerships to assist high school students discover career opportunities related to their course work. More recently, Patty has been involved with Boy Scouts of America and Air Force Junior ROTC.
Patty's interest in joining Daybreak stems from personal experience of seeing a family member through the process addiction treatment.
"I view treatment as multi-faceted process," says Patty. "There are so many elements involved in finding and funding an appropriate program, working through the rehab process and gaining the tools necessary to maintain sobriety. I have learned the importance of the family's role in treatment and that it is vital to educate family on the disease of addiction in order to maintain sobriety. I look forward to bringing my experience to Daybreak, helping the kids and their families to address addiction, and discovering a life that is hopeful, meaningful and fun."
Marguerite Matusak
Marguerite retired after a long career with the state Division of Children and Family Services as a social worker and supervisor. She now maintains her private practice as an evaluator and guardian for the Juvenile and Superior courts in Vancouver. She was appointed to the Daybreak Governing Board in 2003.
"I believe in Daybreak because our mission helps kids who are in desperate need of solutions to addiction problems," says Marguerite. "These kids usually come from families with substance abuse issues of their own and often they have no one who can direct them towards maturity and sobriety. Daybreak does not judge kids or families but rather tries to help them find their way out of these problems."
During her career, Marguerite worked in Child Protective Services and spent 10 years helping young pregnant women navigate the public resource system.  
"I have also had family members who have struggled with substance abuse and the trauma from that as well," says Marguerite. "I want the kids who seek treatment from Daybreak to know that they can get well and they can become productive members of our community. Coming to treatment is not the end for them, but the beginning of a new way of life. It is a solution for the problems they face. I have personally seen kids get well and master their treatment with ongoing support services."
Anne McEnerny-Ogle
Anne was appointed to the Daybreak Governing Board in 2013. She is a well known civic leader and was elected as the mayor of Vancouver in 2018 after serving as a city council member since 2013. A retired middle school math teacher, Anne has devoted her career to helping kids.
"I believe Daybreak provides a positive environment for our clients to make the necessary changes in their lives," says Anne. "I know our youth want to recover and that they can be successful with Daybreak. As a retired math teacher of 30 years, I've enjoyed working with teens and I am glad I can still do that with Daybreak."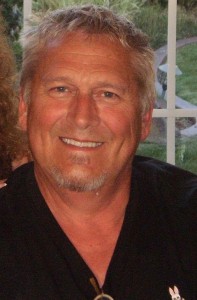 Ed Miller
Ed was appointed to the Daybreak Governing Board in 2011. He is a longtime resident of Spokane and is the former owner, president, and CEO of the marketing firm Miller White Runkle.
"I know the full cycle and history of addiction," says Ed. "Most young addicts resist recovery and Daybreak provides the controlled environment where kids can focus and really understand their addiction and the possible consequences of their drug or alcohol issue. With that knowledge, our kids can look at themselves, hopefully, from a realistic viewpoint. It is the starting point for them to pursue a sober life."
Ed is now retired following a career in advertising and public relations, but has always been committed to giving back to the community. He serves on the boards of several community organizations.
"I am a recovering alcoholic with 21 years of sobriety and I know learning about yourself is a lifetime process," says Ed. "I want our clients to have the clarity to see that and to desire it and to start on that road to recovery."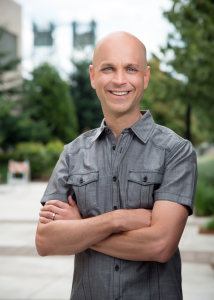 Ty Stober
Ty Stober was appointed to the Daybreak Governing Board in 2014. A well known civic leader, he has lived in the Vancouver area for nearly 20 years and is deeply vested in playing an active role in shaping the future of our community through service.
"I have been greatly blessed in my own life and feel it is my responsibility to provide young people opportunities to overcome obstacles and find success," says Ty. "It is inspiring to hear youth talk about their struggles and the skills they learn at Daybreak to gain control over their addition and mental health issues. I am excited to bring my background in sales, marketing and project management as well as my personal and political connections to help Daybreak succeed as an organization. I want every Daybreak client to understand their strength, self-worth and talents."