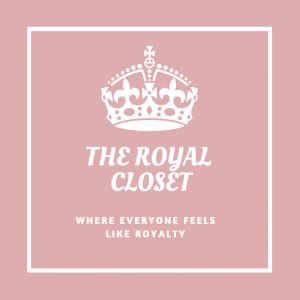 For immediate release April 26, 2023 
Contact: Jessica Pieros 
Marketing & Development Coordinator 
jpieros@daybreakyouthservices.org  
509.444.7033 x 2002
Daybreak Youth Services Brings Royal Treatment to Spokane with The Royal Closet 
Spokane, WA – Daybreak Youth Services is proud to host The Royal Closet, a life enrichment program aimed at making every person in the Spokane community feel like royalty at prom and other special events. Through The Royal Closet, Daybreak Youth Services provides high-quality formal wear for all ages, with hundreds of dresses and additional formal wear to choose from.  
 As a local non-profit organization, Daybreak Youth Services is committed to supporting youth in Washington state in meaningful ways. The Royal Closet is just one of the many programs offered by the organization to help enrich the lives of individuals and families in the area. 
Recently, Daybreak Youth Services had the pleasure of welcoming students from On Track Academy to The Royal Closet to receive dresses for their upcoming prom. Over 30 students visited the program and were able to find beautiful formal wear to make their special night even more memorable. 
"It's been a thrill to work with Royal Closet to outfit On Track Academy students for Prom," says On Track Academy volunteer Hilary Kozel. "Everyone deserves to feel special and look their best for such events. Royal Closet is a critical service for Spokane's youth in providing formal wear for special occasions. This process is more than a fancy dress or suit; it's an opportunity for youth to be the best versions of themselves." 
Rogers High School teacher, Caitlyn Garpestad Rouse adds, "I have been connecting kids to the Royal Closet for years now and every year I am overwhelmed with gratitude for this organization and the people who run it. They always go above and beyond for my students to make sure they feel welcome and important; paying attention to each of them and ensuring that they all find the formal wear of their prom dreams! I genuinely love the excitement of my students when they find something that works for them, whether it's a dress, a suit, or anything in between!" 
The Royal Closet is open by appointment only, and interested parties can contact Daybreak Youth Services to schedule a visit. Formal wear is free of charge for those aged 18 and under or by donation for those aged 18 and older. 
For more information on Daybreak Youth Services and The Royal Closet, visit their website at https://daybreakyouthservices.org/royalcloset/. 
# # #   
The Royal Closet is a Life Enrichment Program hosted by Daybreak Youth Services. Their goal is to make every person in our community feel like royalty at Prom and for once-in-a-life-time events by providing high-quality formal wear for all! Daybreak Youth Services is Washington State's largest youth Medicaid residential treatment provider and has been serving at risk youth for 45 years. Daybreak has pioneered an innovative trauma-focused treatment model to assist youth on their journey from complex mental health and substance use disorders to recovery.