[vc_row css=".vc_custom_1505993799717{margin-top: 0px !important;margin-right: 0px !important;margin-bottom: 0px !important;margin-left: 0px !important;border-top-width: 0px !important;border-right-width: 0px !important;border-bottom-width: 0px !important;border-left-width: 0px !important;padding-top: 0px !important;padding-right: 0px !important;padding-bottom: 0px !important;padding-left: 0px !important;border-radius: 5px !important;}"][vc_column css=".vc_custom_1505939628085{margin: 0px !important;border-width: 0px !important;padding: 0px !important;}"][vc_single_image image="2473″ img_size="full" alignment="center" css=".vc_custom_1505993902773{margin: 0px !important;border-width: 0px !important;padding: 0px !important;border-radius: 5px !important;}"][/vc_column][/vc_row][vc_row css=".vc_custom_1505939690160{margin-top: 0px !important;margin-right: 0px !important;margin-bottom: 0px !important;margin-left: 0px !important;border-top-width: 0px !important;border-right-width: 0px !important;border-bottom-width: 0px !important;border-left-width: 0px !important;padding-top: 0px !important;padding-right: 0px !important;padding-bottom: 0px !important;padding-left: 0px !important;background-position: center !important;background-repeat: no-repeat !important;background-size: cover !important;}"][vc_column width="1/4″ css=".vc_custom_1505943331375{margin-top: 15px !important;margin-right: 10px !important;margin-bottom: 10px !important;padding-bottom: 40px !important;background-color: #0b7db0 !important;border-radius: 5px !important;}"][vc_single_image image="2464″ img_size="full" alignment="center" css=".vc_custom_1505939927969{margin-right: 0px !important;margin-left: 0px !important;border-right-width: 0px !important;border-left-width: 0px !important;padding-top: 0px !important;padding-right: 0px !important;padding-bottom: 0px !important;padding-left: 0px !important;}"][vc_column_text css=".vc_custom_1535494124473{margin-bottom: 0px !important;border-bottom-width: 0px !important;padding-bottom: 0px !important;}"]
[/vc_column_text][vc_single_image image="2492″ img_size="medium" alignment="center" onclick="custom_link" img_link_target="_blank" css_animation="bounceInUp" link="https://daybreak.ejoinme.org/MyEvents/DiscoforDaybreak/BuyTicketsorMakeaDonation/tabid/906599/Default.aspx" css=".vc_custom_1505943248489{padding-top: 15px !important;}"][vc_column_text css=".vc_custom_1505943956128{margin-bottom: 0px !important;border-bottom-width: 0px !important;padding-bottom: 0px !important;}"]
We are a 501(c)3 non-profit
[/vc_column_text][/vc_column][vc_column width="3/4″][vc_row_inner equal_height="yes" content_placement="top" css=".vc_custom_1505943306919{margin-top: -20px !important;margin-bottom: 20px !important;margin-left: 20px !important;border-top-width: 0px !important;padding-top: 0px !important;padding-right: 15px !important;padding-left: 15px !important;background-color: #faa51c !important;border-radius: 5px !important;}"][vc_column_inner][vc_column_text css=".vc_custom_1505943744071{margin-top: 0px !important;margin-right: 0px !important;margin-bottom: 0px !important;margin-left: 0px !important;border-top-width: 0px !important;border-right-width: 0px !important;border-bottom-width: 0px !important;border-left-width: 0px !important;padding-top: 0px !important;padding-right: 0px !important;padding-bottom: 0px !important;padding-left: 0px !important;}"]
HEY, COOL CAT!
[/vc_column_text][vc_column_text]

Daybreak is psyched to announce that we will be hosting a hip Disco for Daybreak event. Come dressed to impress in your best disco and 70's outfit!
This awesome event will include:
• A delicious 70's dinner!
• Costume contests!
• Photo Booths!
• Numerous other groovy activities!
• And of course Disco!
Would you please join us? We are a non-profit assisting adolescents in the healing process of addiction, trauma, and mental health disorders.[/vc_column_text][/vc_column_inner][/vc_row_inner][vc_column_text css=".vc_custom_1505945698378{margin-right: -15px !important;margin-left: 20px !important;padding-top: 15px !important;padding-right: 20px !important;padding-bottom: 15px !important;padding-left: 20px !important;background-color: #0888ae !important;border-radius: 5px !important;}"]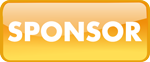 Sponsor Information:
It would be real groovy to have your support as a sponsor! All sponsors will receive recognition for their far out contribution! Click the button to learn more.
[/vc_column_text][/vc_column][/vc_row][vc_row content_placement="top" css=".vc_custom_1505942341616{margin-top: 0px !important;margin-right: 0px !important;margin-bottom: 0px !important;margin-left: 0px !important;border-top-width: 0px !important;border-right-width: 0px !important;border-bottom-width: 0px !important;border-left-width: 0px !important;padding-top: 0px !important;padding-right: 0px !important;padding-bottom: 0px !important;padding-left: 0px !important;background-color: rgba(255,0,85,0.64) !important;*background-color: rgb(255,0,85) !important;}"][vc_column width="1/4″ css=".vc_custom_1505857099925{margin: 0px !important;border-width: 0px !important;padding: 0px !important;}"][vc_single_image image="2477″ img_size="full" alignment="center" style="vc_box_rounded" css=".vc_custom_1505941732585{margin-top: 0px !important;margin-right: 0px !important;margin-bottom: 0px !important;margin-left: 0px !important;border-top-width: 0px !important;border-right-width: 0px !important;border-bottom-width: 0px !important;border-left-width: 0px !important;padding-top: 0px !important;padding-right: 0px !important;padding-bottom: 0px !important;padding-left: 0px !important;background-position: center !important;background-repeat: no-repeat !important;background-size: contain !important;}"][/vc_column][vc_column width="1/4″ css=".vc_custom_1505857080118{margin: 0px !important;border-width: 0px !important;padding: 0px !important;}"][vc_single_image image="2445″ img_size="full" alignment="center" style="vc_box_rounded" css=".vc_custom_1505858015316{margin-top: 0px !important;margin-right: 0px !important;margin-bottom: 0px !important;margin-left: 0px !important;border-top-width: 0px !important;border-right-width: 0px !important;border-bottom-width: 0px !important;border-left-width: 0px !important;padding-top: 0px !important;padding-right: 0px !important;padding-bottom: 0px !important;padding-left: 0px !important;}"][/vc_column][vc_column width="1/4″ css=".vc_custom_1505942286967{margin: 0px !important;border-width: 0px !important;padding: 0px !important;}"][vc_single_image image="2480″ img_size="full" alignment="center" style="vc_box_rounded" css=".vc_custom_1505942173835{margin-top: 0px !important;margin-right: 0px !important;margin-bottom: 0px !important;margin-left: 0px !important;border-top-width: 0px !important;border-right-width: 0px !important;border-bottom-width: 0px !important;border-left-width: 0px !important;padding-top: 0px !important;padding-right: 0px !important;padding-bottom: 0px !important;padding-left: 0px !important;background-position: center !important;background-repeat: no-repeat !important;background-size: contain !important;}"][/vc_column][vc_column width="1/4″ css=".vc_custom_1505941786630{margin: 0px !important;border-width: 0px !important;padding: 0px !important;}"][vc_single_image image="2481″ img_size="full" alignment="center" style="vc_box_rounded" css=".vc_custom_1505942249946{margin-top: 0px !important;margin-right: 0px !important;margin-bottom: 0px !important;margin-left: 0px !important;border-top-width: 0px !important;border-right-width: 0px !important;border-bottom-width: 0px !important;border-left-width: 0px !important;padding-top: 0px !important;padding-right: 0px !important;padding-bottom: 0px !important;padding-left: 0px !important;}"][/vc_column][/vc_row]